Dr. Gary Treinkman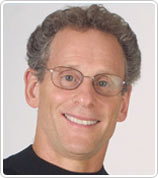 Practice Overview
East Village Dental Centre is dedicated to your entire family's dental care. A beautiful smile builds confidence; healthy teeth and gums improve your overall health. It is our goal to be your partner in achieving both.
We are a caring, friendly team of dental professionals, all committed to providing you with a comfortable dental experience. We pride ourselves on providing excellent dentistry with the most up-to-date, state-of-the-art technology. Your comfort is our #1 concern.
Dental Services

Fillings
Bonding
Root Canals
Tooth Extractions
CEREC®
Invisalign

Office Photos

Before & After

image #1 image #2 image #3

Call today to schedule your appointment: 773-295-1536

773-295-1536
East Village Dental Centre
901 N Ashland Ave
Chicago, IL 60622

Office Hours

Monday: 9:00am - 7:00pm
Tuesday: 9:00am - 7:00pm
Wednesday: 9:00am - 2:00pm
Thursday: 9:00am - 7:00pm
Friday: 9:00am - 2:00pm
Saturday: 8:00am - 2:00pm

Payment Options:
Along with several dental insurance plans, we accept Visa, MasterCard, American Express and Discover. Financing is also available.
Dental Affiliations